Portable Storage Delivered in Caldwell, Idaho
Store on-site or at our indoor, climate controlled facility.
Boise ● Eagle ● Meridian ● Nampa ● Caldwell ● Kuna ● Middleton ● Star ● Mt. Home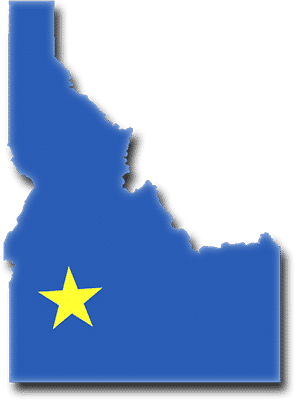 Locally owned and operated. We offer a great portable storage solution at an even better price.
Storage Units Delivered to the Treasure Valley and Surrounding Areas
Caldwell's Portable Storage Experts
We offer a great portable storage solution at an even better price!
Traditional moving and storage methods often involve hours of headaches and hassle as you arrange the transportation of your belongings. Transferring your items to storage centers or your new location usually includes packing and unpacking a moving vehicle several times, as well as loading and unloading a storage unit.
We took all of these problems into consideration when we opened Storage Cubbys in 2002. That's why we made our storage containers portable, meaning you only have to pack them once. Storage Cubbys is the original, locally owned and operated Portable Storage solution in Caldwell and the Treasure Valley. We're dedicated to ensuring that moving and storing your valuables is easier than ever before.
Here's how it works. First, we bring our storage containers straight to you. Then, you take your time packing the portable containers. When you're done, we come and collect them. If you're ready for them to be delivered to the new location, we will transport your Cubbys anywhere in the Treasure Valley. If you need to store your items, we'll take them to our storage facility. All Cubbys are stored in our indoor, climate-controlled facility. When you're ready for your items, just give us a call and we will deliver your Cubbys to your new location and pick up the empty containers when you finish unloading them.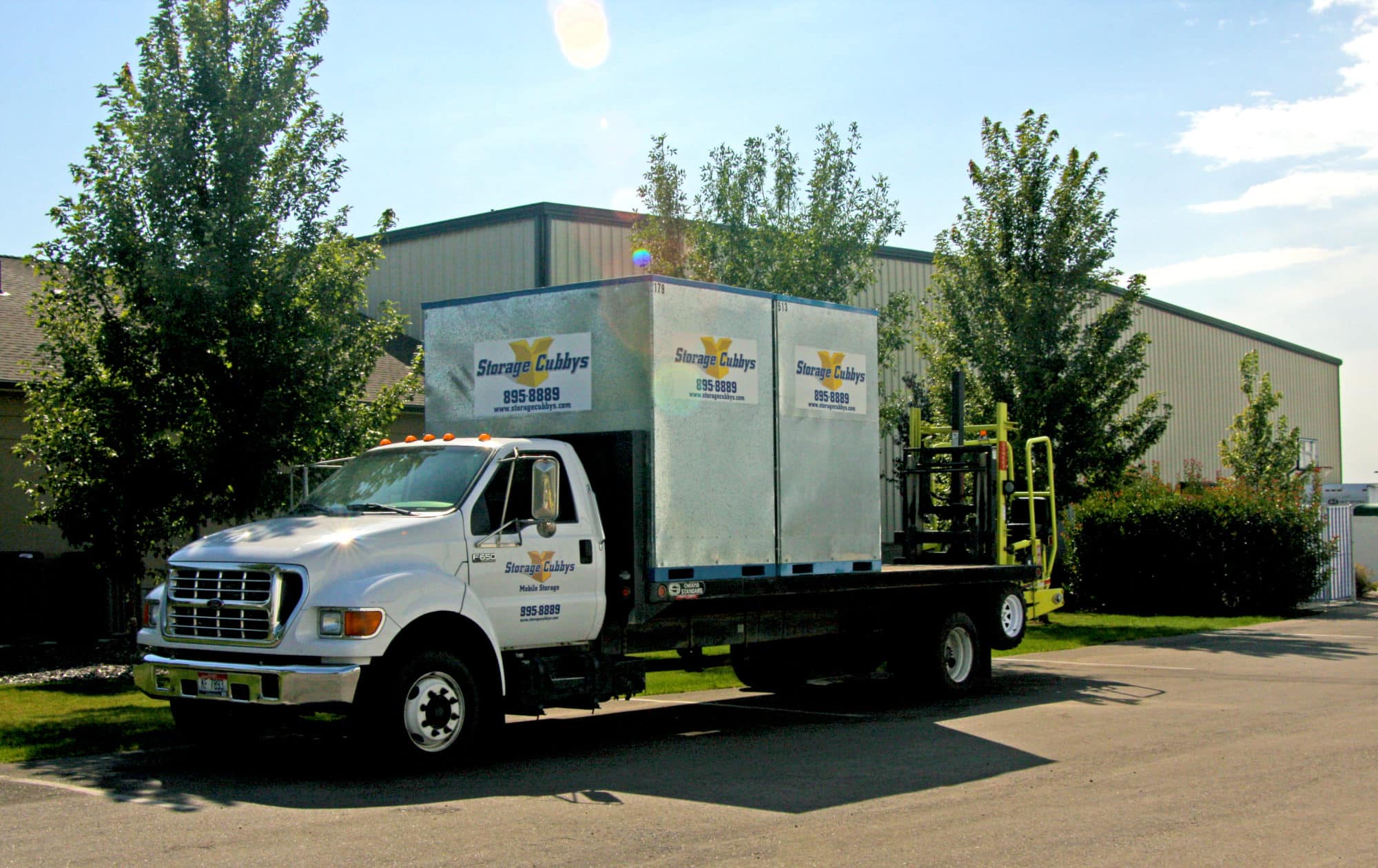 Storage Cubbys are a convenient solution if you're:
Moving to a new Caldwell residence
Renovating your home or business
Selling your Caldwell home and relocating to another part of the Treasure Valley
Storing valuables that no longer have a place in your home
Organizing your business inventory and need a place to store overages
Bringing seasonal patio furniture inside for the winter
We offer temporary, long-term, and month-to-month storage so you can choose the best option for your timeline.
The Answer to Your Moving Storage Needs in Caldwell
Just like the rest of the Treasure Valley, Caldwell, Idaho has been gradually growing, particularly over the last decade. Caldwell's population rose from 46,237 in 2010 to over 58,000 in 2019, and it's only expected to continue rising. Predictions show Caldwell reaching 82,000 residents by 2040. As more people are moving to Caldwell every year, we have the moving solution for everyone.
If you're moving to or from Caldwell, ID, traditional methods of moving may waste your valuable time, especially if you are making several trips from one side of the Treasure Valley to the other. Instead of driving an unfamiliar moving truck down highways and Caldwell roads or scheduling a moving company that operates on its own schedule, take your time packing your own Cubby with care and on your own timeline.
Purchasing a home can get complicated, and sometimes the timing just doesn't quite line up. You may find yourself in a position where you need to store your items before the sale closes and you can move into your new home. If you're from out-of-state and have a truck full of your possessions but nowhere to put them yet, we will bring a Cubby to you and store it until your new home is ready. If you're moving from within the Treasure Valley, skip the moving truck altogether. We'll bring a Cubby to you and deliver it to your new location.
If you're selling your Caldwell home, you may want to keep your valuables out of the house while it's open for showings. If you're planning to stage your home, you may need to remove your own furniture to make room. You can store everything in a Cubby while you wait for your home to sell. If your new residence is in the Treasure Valley, we will deliver your Cubby straight to your new home, hassle-free and on your schedule. Rest easy knowing that all the personal items you love are safe and protected.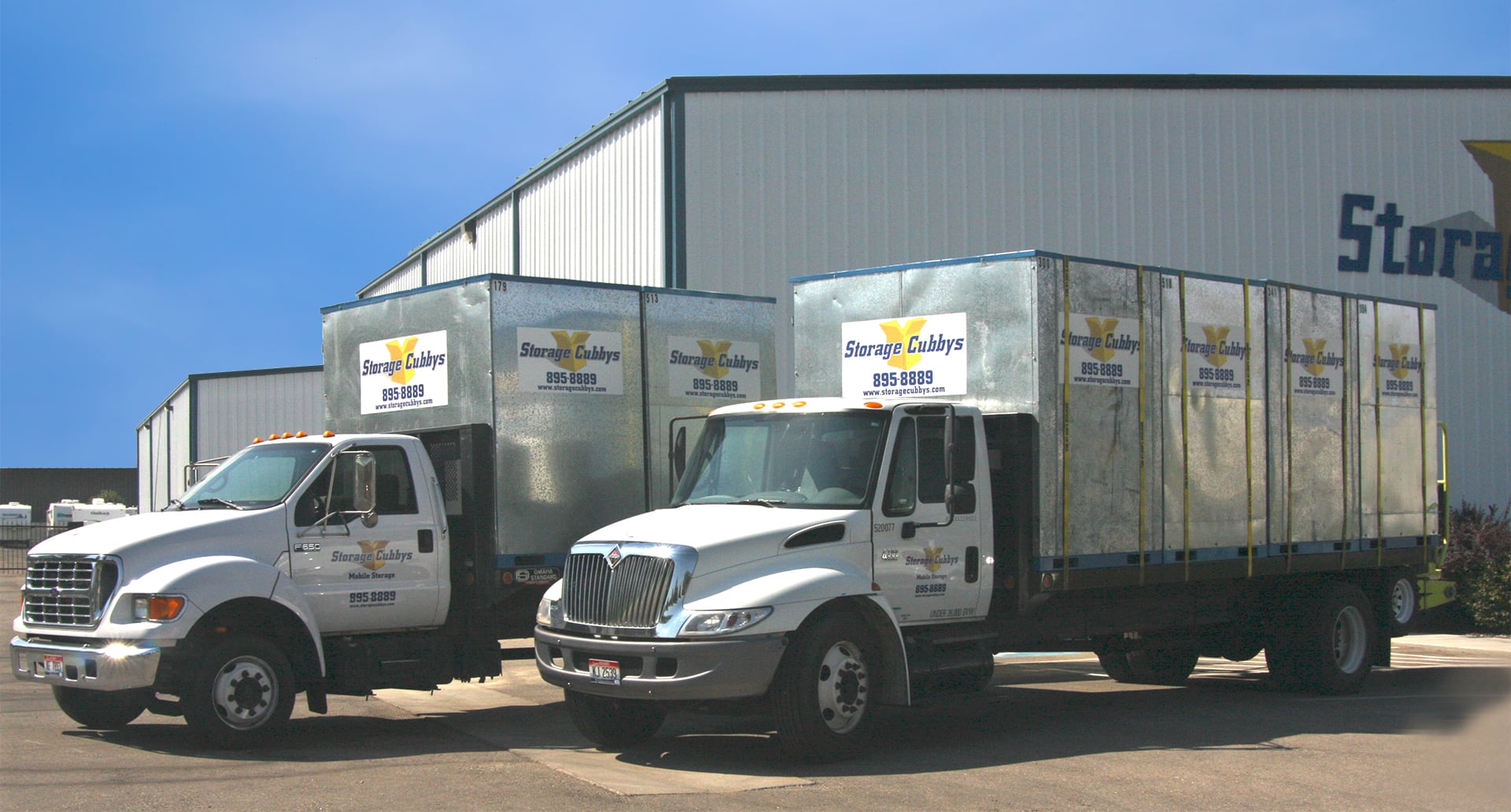 Customer Satisfaction is Our #1 Priority
Call us Today For All Your Storage Needs
Storage Units Delivered in Caldwell, Idaho and the rest of the Treasure Valley!